Dr. Natasha Crowcroft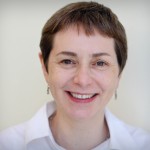 Dr. Natasha Crowcroft is Chief of Infectious Diseases at Public Health Ontario (PHO) and Associate Professor at the Department of Laboratory Medicine and Pathobiology and the Dalla Lana School of Public Health, University of Toronto, Canada.
From 2008-2012 she was Scientific Director of Surveillance and Epidemiology at PHO. Before that she spent a decade as a national expert on immunization at the United Kingdom's Health Protection Agency.  Dr. Crowcroft is widely published, provides expertise to the World Health Organization and Pan-American Health Organization, and was a member of the Canadian National Advisory Committee on Immunization (NACI) from 2008-13.
Email: natasha.crowcroft@oahpp.ca