Bryna Warshawsky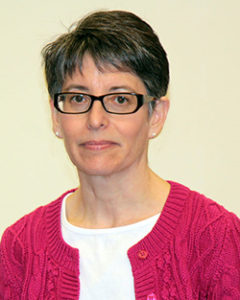 Bryna Warshawsky is the interim medical director, communicable diseases, emergency preparedness and response (CDEPR). She joined Public Health Ontario as a public health physician in March 2014. Prior to joining Public Health Ontario she worked as the associate medical officer of health for the Middlesex-London Health Unit.
She is the former chair of the National Advisory Committee on Immunization (NACI) and a current member of NACI's Influenza Working Group. She is cross-appointed in the Department of Epidemiology and Biostatistics at Western University.
Warshawsky received her medical degree from McGill University and her Master of Health Science (Community Health and Epidemiology) from the University of Toronto. She is a certificant of the College of Family Practice of Canada, University of Toronto and a fellow of The Royal College of Physicians and Surgeons of Canada (Community Medicine/Public Health and Preventive Medicine).