Jeffrey Pernica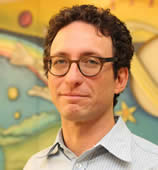 Dr. Jeffrey Pernica, MD, FRCPC, is an Associate Professor in the Department of Pediatrics and the Head of the Division of Pediatric Infectious Disease. He joined McMaster in July of 2009.
He completed medical school and a four-year pediatric residency at Dalhousie University, followed by a fellowship in Pediatric Infectious Disease at the University of Ottawa. He received his Diploma in Tropical Medicine from the Gorgas Memorial Institute and is certified in Tropical Medicine and Traveler's Health from the American Society of Tropical Medicine and Hygiene.
His research interests relate to the diagnosis and management of respiratory and enteric infections. He is currently conducting a pilot randomized controlled trial to determine the optimal duration of antimicrobial therapy for uncomplicated pneumonia in Canadian children. He is also working on trials related to the rapid diagnosis of enteric pathogens via molecular methods in children with acute severe gastroenteritis in Botswana.
Email: pernica@mcmaster.ca