Jordan Tustin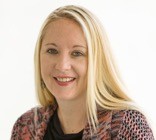 I am a communicable disease epidemiologist with extensive experience working in public health at the local, provincial, national and international level.
In 2012, I was awarded with a Queen Elizabeth II Diamond Jubilee Medal for my service to public health in Canada and abroad. I am also a CIHR public health policy fellow, a certified public health inspector and field epidemiologist graduate with the Canadian Field Epidemiology Program.
As a field epidemiologist and public health inspector, I had the opportunity to investigate several outbreaks both locally and abroad, such as cancer clusters and foodborne/waterborne illness outbreaks, investigations and research into adverse events following immunization, a Stop Transmission of Polio mission in Cameroon, an emergency response for H1N1 in Mexico and Nunavut, and the Ebola Emergency Response in Guinea.
I hold a bachelor of science in honours Biology from the University of Ottawa, a bachelor of applied science in Occupational and Public Health Safety from Ryerson University, and a master of health science and PhD in Epidemiology from the Dalla Lana School of Public Health at the University of Toronto.
My main research interests lie in the field of communicable disease epidemiology, field epidemiology, epidemiologic methods, international health, environmental health and outbreak investigations.
Email: jtustin@ryerson.ca