Research Studies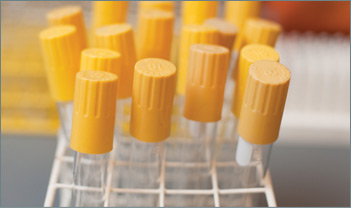 CIRN conducts a variety of research studies throughout the year and many of these studies are ongoing for more than one season or year. Often there are opportunities for members of the public to participate in studies in their local area; the Research Studies descriptions provide an overview of the study and indicate whether the study is current and/or recruiting. … View all studies »
Research Projects
Participants needed: HIV-infected adults (18 – 65 years) located in Montréal and Ottawa.
Why are researchers doing this study? Ebola virus causes a severe disease that can include flu-like symptoms, high fever, headache, and muscle aches, followed by diarrhea, nausea, vomiting, rash, bleeding, and even death. Currently there is no approved treatment for Ebola infection, nor an approved vaccine for preventing infection either before or after exposure.
This study will test a new Canadian investigational vaccine to protect against Ebola virus which is affecting thousands of people in Western Africa.
Publications
CIRN and PCIRN publications listed on this site are available pending and with the compliance of the access policies of the journal they are published in.